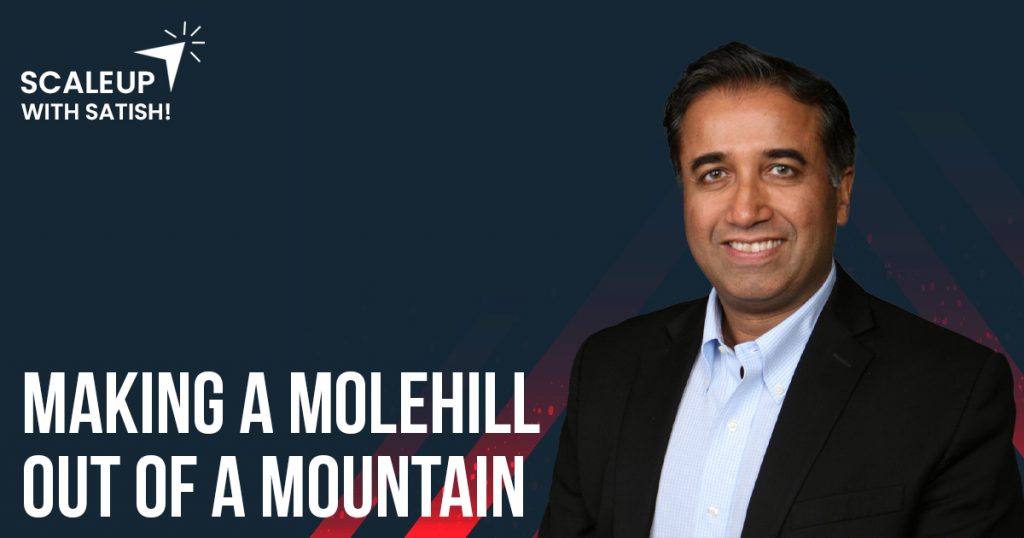 Making a Molehill out of a Mountain Chances are that at some point in our lives, we have taken a trivial challenge and perceived it to be bigger than it is, a behavior more commonly known as making "a mountain out of a molehill". The question is can we flip this idea on its head and make a molehill out of a mountain? The simple answer is Yes. Let's explore this further.  Of course when we are talking trivial challenges those are easy to tackle. Even when the challenge seems insurmountable at first, I have found that there is always
Read More »
Greetings! The last two weeks have gone by in a flash – As I may have clued you in on my last update, I was selected into the Top 10 authors for the NDP Season 4 of the Official Author Podcast. What this means is that I along with nine other authors have the unique opportunity to represent the entire cohort of authors in Season 4 on the official NDP YouTube channel and talk about our book, how we got here, and what impact we hope to have on the readers. This is truly an honor and an opportunity for
Read More »
Amazon Link Who this book is for: Anyone who wants to build habits that will last a lifetime Summary: What the book is about: This book is about knowing exactly what to say, when to say it, and how to make it count. How long of a Read: Short Read (3-4 hours) Book Summary The Good: Great examples of what to say and how to say it.. Why you say what you say How these words help you exert influence and create Impact What Could Be Better: Some of the techniques may be a bit too "salesy" for some. Additional
Read More »
Weekly Insights
Amazon Link Who this book is for: Anyone who wants to build habits that will last a lifetime Summary: What the book is about: This
Read More »
Making a Molehill out of a Mountain Chances are that at some point in our lives, we have taken a trivial challenge and perceived it
Read More »
Greetings! The last two weeks have gone by in a flash – As I may have clued you in on my last update, I was
Read More »
Amazon Link Who this book is for: Anyone who wants to build habits that will last a lifetime Summary: What the book is about: This
Read More »
Greetings! This will be a short update since I have an exciting, longer update coming soon. The last few weeks have been hectic from finishing
Read More »
Greetings! Things have picked up steam on the work front and the "writing" part of the book journey is also drawing to a close. I
Read More »
There is no excerpt because this is a protected post.
Read More »
There is only so much you can do with your own energy. I have realized
Read More »
Greetings! Things have been very hectic for the last 2 weeks. With an exciting full
Read More »
Greetings! It has been a few weeks since my book pre-sale campaign came to a
Read More »
Do you or someone you know settle for less when deep inside you know you
Read More »
Whenever I have attempted to do something completely new or incredibly challenging in my life,
Read More »
Leverage Satish's Thought Leadership
Schedule time with Satish to gain insights to grow and scale your startup. Walk away with insights that will radically accelerate your startup's growth.